Meet the team:
Michelle Atack
Say hello to Michelle Atack, Destination Marketing Manager within the Activate Destination Marketing team. Here she shares her love of retail, and how she thinks the pandemic has changed the world of destination marketing…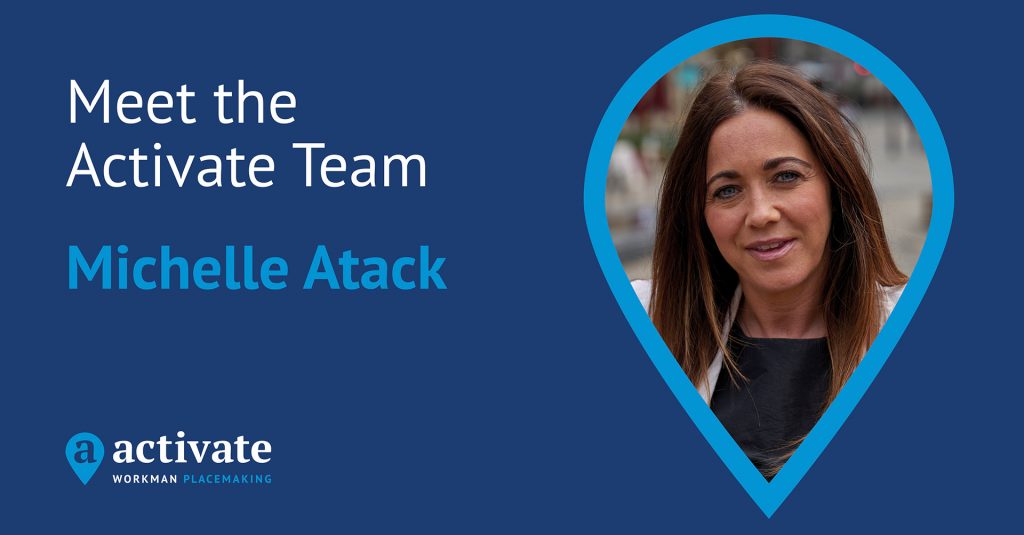 Q: What three words describe Activate?
A: Personal, innovative, creative.
Q: What has been your standout moment at Activate so far?
A: Working for one of our larger management clients where we've been able to demonstrate fast results and win more of their accounts on the back of our proven success. The growth of the business and the team in such short space of time and the response from our clients has been extremely rewarding.
Q: Tell us about a time you've put your skills to their best use on an Activate destination marketing campaign?
A: Communication is king. We prioritise communication and interpersonal skills to ensure our clients are happy and reassured with the delivery of integrated campaigns while seeing positive results – even during the unprecedented circumstances of the pandemic.
Q: Tell us about a time you've felt most challenged while working at Activate, and how you overcame that challenge?
A: The pandemic raised lots of challenges, having to think both reactively and proactively to deliver alternative activation across our schemes.
Q: In what ways do you think the pandemic has permanently impacted destination marketing?
A: Retailers are more eager to promote their brands and destinations due to the loss of footfall in lockdown periods, and their anxiety around consumers shopping online is apparent. Budgets have also been slashed; marketing can often be one of the first costs to be cut, but in a time of crisis the biggest brands know it's usually wise to maintain or even increase marketing spend.
Q: What change would you make to a single aspect of the property sector and why?
A: Introduce drive-thru click and collect pods, or use void space for this purpose only, this would still increase visitors to sites rather than waiting at home for Amazon deliveries.
Q: What are your spare time pursuits and how do they influence your role at Activate?
A: Shopping, socialising and family time. I always like to have my end-user hat on when planning campaigns, which helps being an avid shopper with high expectations. I also take stock from my children, family, and friends about their requirements in a retail world.
Q: What is your favourite building / retail experience worldwide, and why?
A: The Dubai Mall – it is vibrant, fun, caters for everything and leads the way in retail for me. It's enlivenment at its best.
Q: What book or podcast do you recommend, and why?
A: The Universe Has Your Back, by Gabrielle Bernstein. I am a relatively spiritual person and I believe we all have a positive life journey ahead – it just takes belief, so trust the process.
To find out more about the Activate Destination Marketing Service visit > https://bit.ly/3DhY11s
If you have a retail scheme, office campus or business park where the marketing needs to work harder, contact either Michelle Atack or Andrew Sparrow.