Enhance customer experience to create destinations fit for the future
As Lockdown Two begins, responding to occupier needs and engaging consistently is more important than ever, which is why increased frequency of communication during this period is business-critical.
Having become accustomed to a greater work-life balance, it's clear that employees are likely to be seeking more flexibility. But that's not all. To meet future occupier expectations, offices will require attributes that both tempt comfortable home-workers and provide welcome relief for those keen to return.
From doggy day-care facilities to round benches for communal outdoor seating to Covid-safe events that bring communities together, what office users want is likely to have evolved in accordance with new behaviours adopted since hard lockdowns began more than 220 days ago. According to behavioural psychologist Dr Phillipa Lally, it can take between 18 and 254 days, and an average of 66 days, for new habits to be formed. So, investors and managers who take the time to listen to occupiers and deliver facilities to support these emergent long-term behaviours, will be in a strong position to both attract and retain users when they can finally return.
No one-size-fits-all approach
Our research among occupiers shows 70% are keen to attend social and networking events again, once they are back in the office. Indeed, listening to occupiers has also shown us a whole range of specific preferences: 52% of respondents (to a survey for a client with a portfolio of London offices) said they would be highly likely to use on-site cycle facilities if they were provided, while 63% of respondents from one of our multi-let London office buildings said they would be likely to attend Pilates / yoga classes. However, this is no one-size-fits-all approach – it's vital that occupiers' voices are heard, as not everyone is keen to bend during their breaks.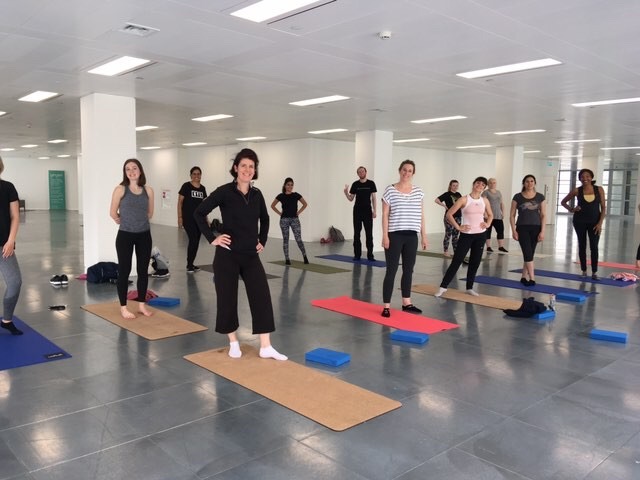 One fantastic example of involving the wider community in charitable and sustainability initiatives is Birmingham Business Park (BBP). In response to occupier feedback, the on-site team created six allotment beds for occupiers including Canon, EQ Technologic, Arval and Create Fertility. The allotments engender a sense of community, network and purpose among occupiers, who have bonded over the nurture of plants. There is also a hub offering ongoing online and offline learning for all allotment holders and occupiers at BBP. It's proving a popular initiative, so four more allotment beds are planned for 2021, and vegetable trugs have been added.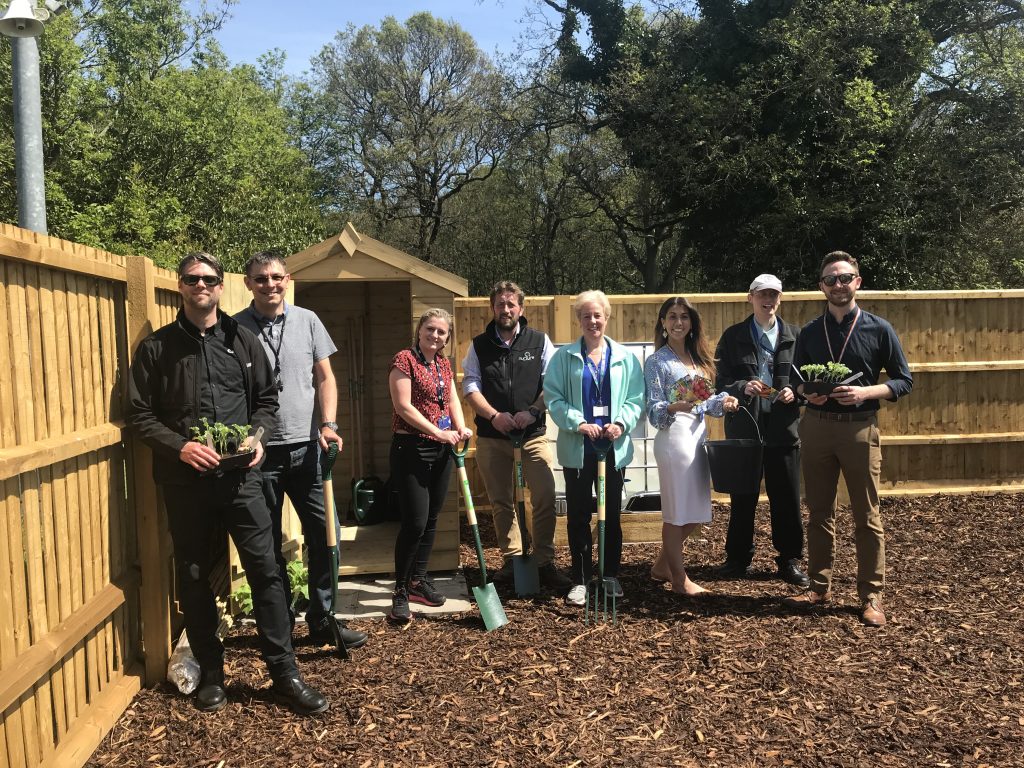 Two allotments were allocated to Age UK Solihull – the BBP charity partnership for three years, as voted by occupiers. Food banks are organised for the charity, money from sales of BBP honey is donated, along with Christmas presents. Indeed, BBP has been awarded an International Corporate Social Responsibility Award for support to local charities, including a grass roots sports club at Marston Green Junior School, where kit has been supplied for two seasons.
Foster continual engagement
By asking questions and considering the responses of the people who live, work and play in the buildings we manage, we foster continual engagement with end users, which allows us to deliver exceptional customer experience. This has a proven impact on occupier satisfaction and productivity, while also supporting our clients' key asset management objectives of occupier retention and attraction.
As multiple lockdowns continue to be enforced, and with question marks hanging over the mass-return of occupiers, behavioural changes such as working from home may outlive the pandemic, leading companies to formally offer more flexible working. But offices remain vital places of innovation, collaboration, learning and networking. And while the quality of the office interior has traditionally been perceived as a key selling point, our research shows that occupiers will now also be looking for the chance to see colleagues face-to-face and be part of a community. Delivering that enticing reason for coming to the office has never been more important, but it demands dedicated and considered management.
"A vibrant and valued place to work"
Indeed, as James Coke, Fund Manager & Co-Head of Institutional UK Real Estate at Columbia Threadneedle Investments, writes: "While there are short-term headwinds, we believe over the medium- to long-term the office will remain a vibrant and valued place to work, and consequently, in the hands of an active manager, a viable and reliable investment proposition."
For many properties, there has historically been little or no focus on community management and no wider programme of services, amenities and events. But it will be these elements that increasingly play a key role in the future customer experience that occupiers are looking to benefit from. Already, prior to Covid-19, we had identified growth in this area and the associated commercial benefits being provided. This requirement will only continue to increase, with bespoke solutions to futureproof properties now being drawn up.
Occupier engagement: only as good as its actions
At Activate, we are proficient in the delivery of focus groups and online surveys to understand occupier requirements and future aspirations. Where needed, we carry out assessments of void space and identify common areas for potential enlivenment activities. We review existing spend on occupier marketing, and for properties where this is not currently undertaken, we are well-versed in the creation of communication programmes for occupier communities.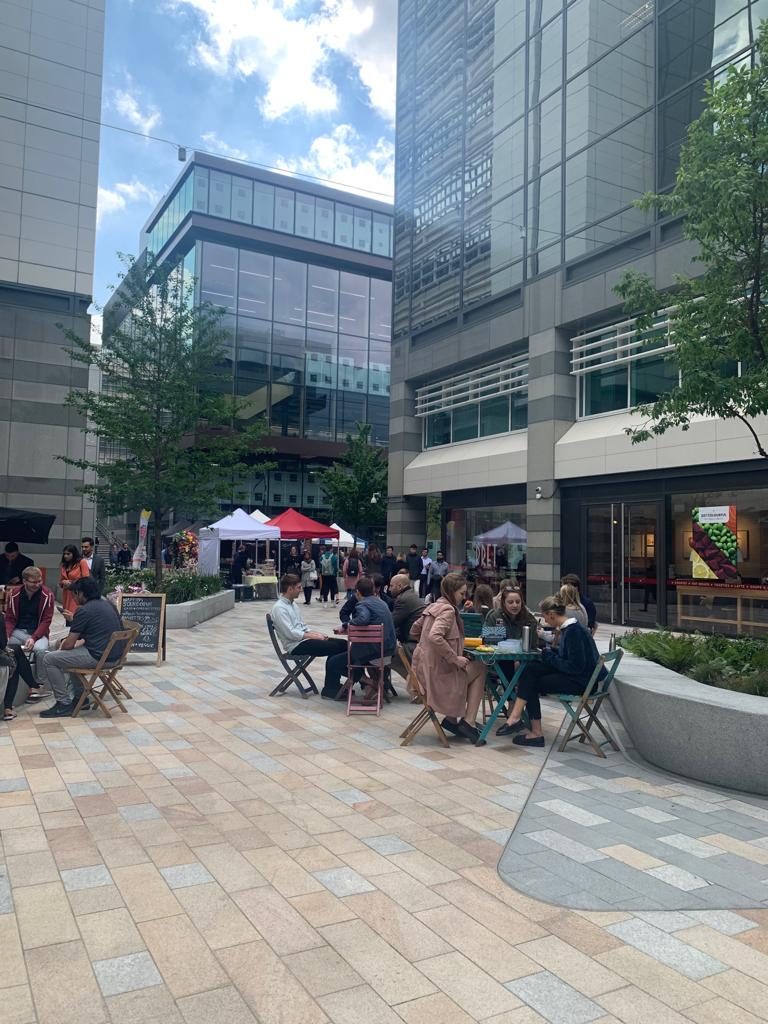 Of course, occupier engagement is only as good as its actions, and at Activate, we advise following up on changes discussed with occupiers as quickly as possible. This is not only the right thing to do, but also good business: occupiers and users of space will value the effort, and trust built throughout the pandemic will nourish relationships into the future.
The results of occupier engagement will help answer questions and support landlords in the creation of refreshed environments, which will not only appeal to existing occupiers, but also support marketing of the property to new occupiers. Crucially, change and progression will be shaped by occupiers, creating a customer experience they have developed together; and one which will make the office a pleasure to inhabit.
The Activate approach: strategies to improve customer experience
Here at Activate, we regularly engage with occupiers, which has allowed us to embed strategies aimed at improving and enhancing the customer experience. These are a few of the key themes we have seen from this approach:
Room for community: Make space for a multi-use lobby area, this helps both in terms of fostering collaboration between multiple departments and creating a sense of community, which makes people happier and more productive. This also plays into the increasing desire to work in lounge settings rather than a desk environment.
Be at one with nature: Allocate space for living walls, rooftop gardens, planting trees and developing community gardens. Our growing urban population is more disconnected from nature than ever before, yet studies have shown that being around nature improves short term memory, restores mental energy, relieves stress, and boosts creativity, as well as purifying the air.
Change it up: Humans often flourish in a changing environment, so keeping things fresh through continual change can make the space more appealing. Buildings can provide entertainment with spaces that can evolve through imagery, lighting and media.
Fit for all: Exercise is one of the most important aspects of maintaining good health and a high degree of productivity. Adding a fitness centre or the availability of yoga classes to your office building is a great way to ensure long term occupancy.
On your bike: Environmental and economic issues have prompted many to bike to work, so it's become increasingly important to provide secure and convenient bike storage. Adding a bike repair station to the storage area, or a visiting bike repair facility, would be an extra bonus.
By Andrew Sparrow, Director of Placemaking, Activate
To find out more about the Activate Destination Marketing Service visit > https://bit.ly/3DhY11s
If you have a retail scheme, office campus or business park where the marketing needs to work harder, contact either Michelle Atack or Andrew Sparrow.