How onsite activities
Activate places
Activate's onsite activities are focused on key objectives, whether supporting increased customer spend and driving footfall at retail and leisure assets, or increasing use of a space and engaging with occupiers at an office or business park.
Our approach to onsite activation helps build a sense of community among visitors, occupiers and stakeholders: bringing people together and making buildings central to the local community.
For our Activate Placemaking & Destination marketing team, the strategic importance of onsite activities cannot be overstated.
Over the past few months, the team has delivered a series of events at multiple destinations, here's a round-up of just a few…
---
Moretown gets moreish
As part of the Activate team's placemaking programme at Moretown London, a scheme managed by Workman's Welcome Offices team, a monthly market, Wellness Wednesday, Summer Socials, Family Fun Day, and Live Music every Thursday in August, and visiting Food Trucks have all made for a very moreish foodie summer. At the Summer Social events, occupiers at the St Katharine Docks site were invited into the courtyard to enjoy giant games, live band, pizza truck, a pop-up bar and a caricaturist to encourage people to socialise.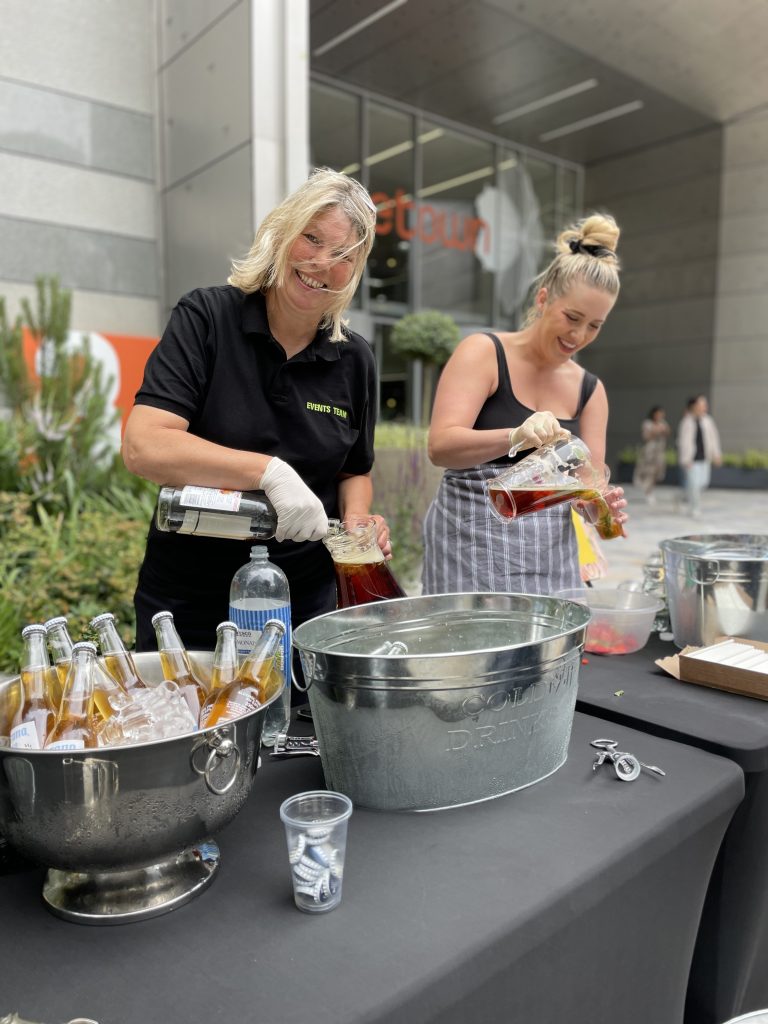 ---
Smithson Plaza aces Wimbledon
Smithson Plaza occupiers and visitors relished the chance to watch tennis and enjoy Wimbledon-themed refreshments at the central London pop-up, project managed by Activate. "Summer Is Served" featured deckchairs, a large screen, a choice of food and its own Wimbledon signature cocktail. Open daily throughout the tournament (3-16 July), it created a unique atmosphere, surrounded by tennis-inspired installations at the property, which is managed by Workman's Welcome Offices team.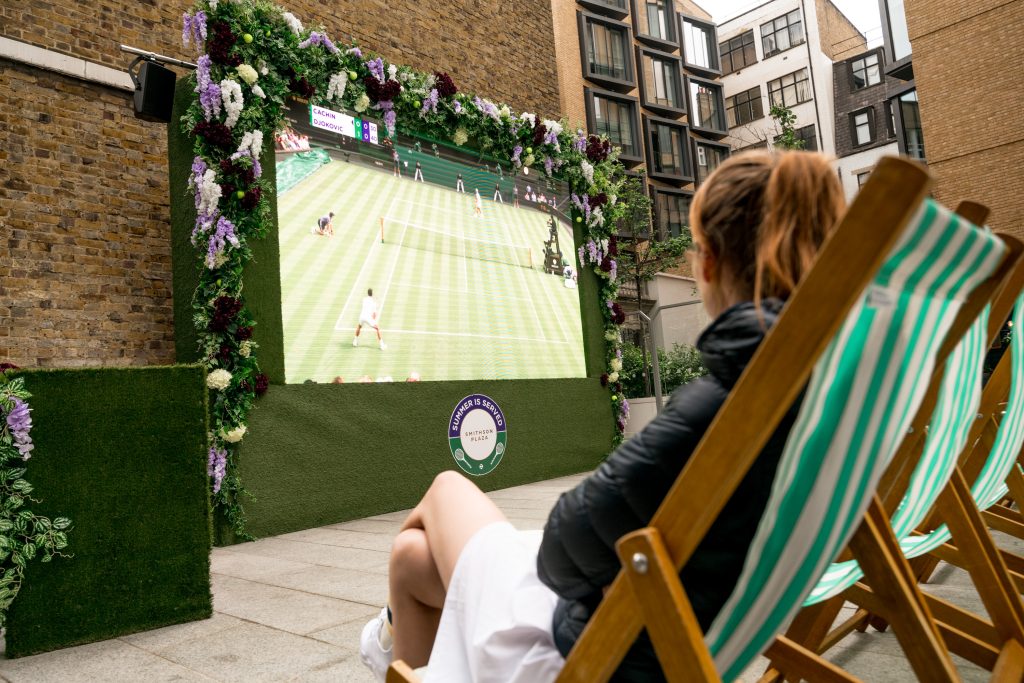 ---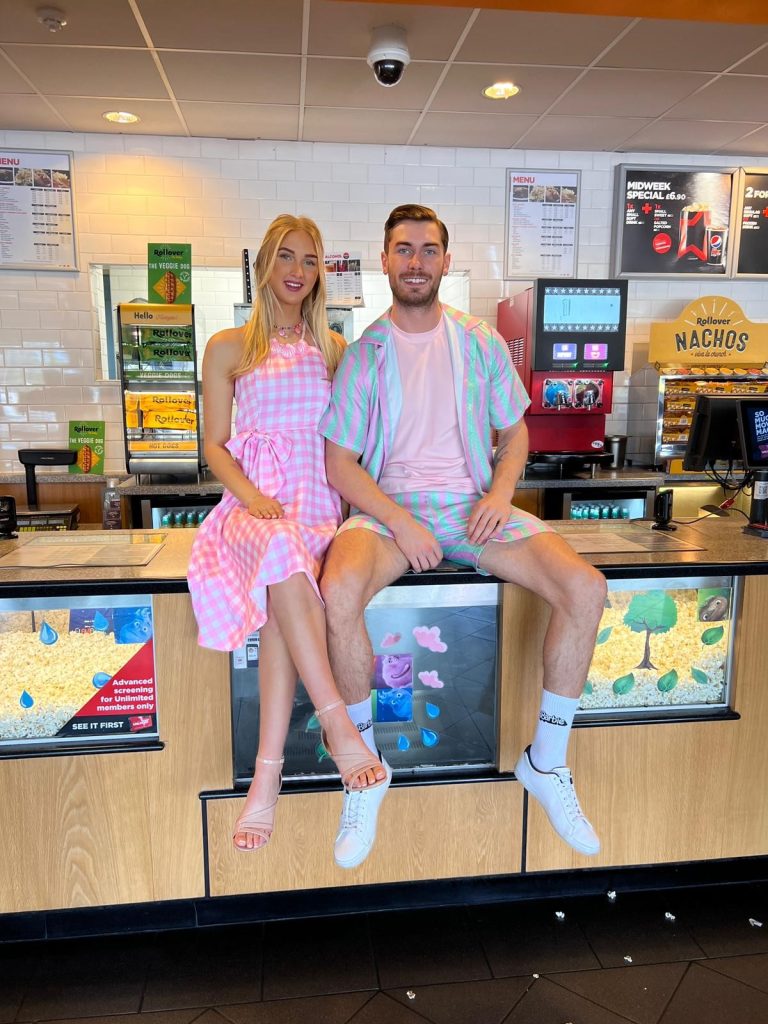 Towerfields catches Barbie-mania
At Towerfields Leisure Park in Huntingdon, the Activate team capitalised on the buzz generated by the Barbie Movie, taking a creative step by bringing Barbie and Ken to life.
Actors dressed as the two characters strolled through the retail spaces, sparking memorable interactions and taking selfies with both retailers and visitors alike.
---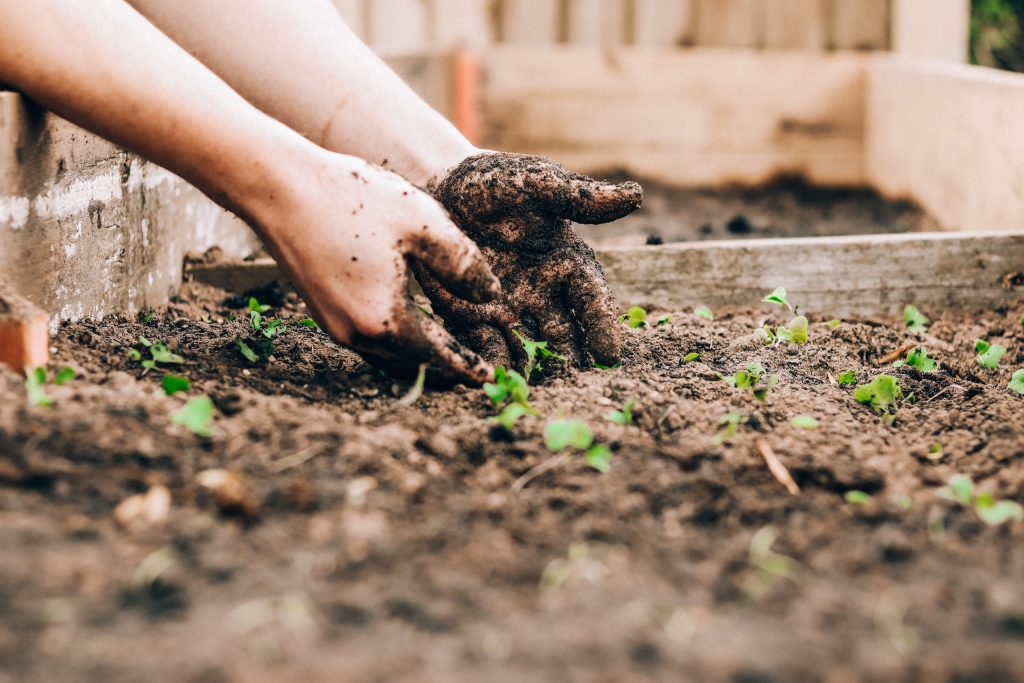 Putney Exchange goes green
London's Putney Exchange offered a space during the school holidays for families to visit to take part in a range of events, featuring various on-site activity publicised through digital campaigns to engage with followers. Activate hosted a green-fingers workshop on site, where children were invited to create flowerpots and received a factsheet about growing plants at home. This provided a space where families could shop and browse, while providing school holiday entertainment. There was also an interactive juggling event, keeping shoppers engaged.
The Activate team has promoted retailers' events, hosted within stores to encourage visitors to take part. The team also launched a back-to-school competition, giving followers the chance to win and providing another push for retailers. The Activate team is working with popular local magazines and local community groups such as the BID to organise further community-wide activations.
---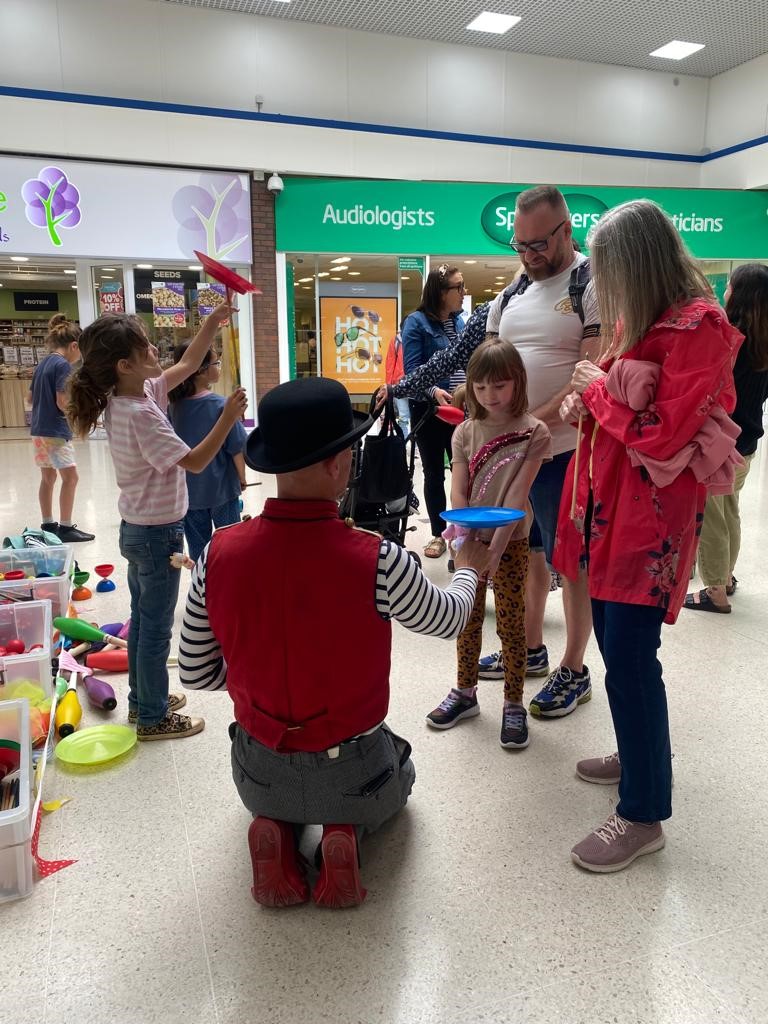 The Springs Shopping Centre joins the circus
Meanwhile, at The Springs in Buxton, a circus workshop drew families into the centre.
This activity was very successful, with reports of some groups staying at the centre for well over an hour longer than their usual dwell time, while enjoying the entertainment.
---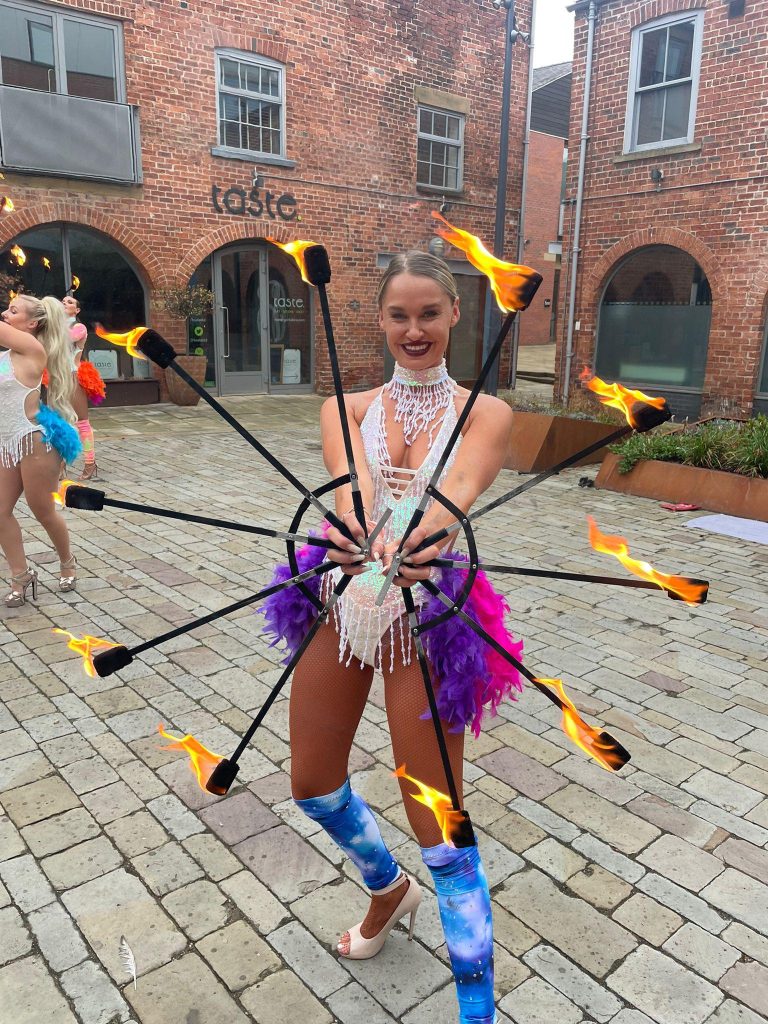 The Foundry & Marshalls Mill hold a fiesta
The Spanish fiesta-themed social at the Marshall Mills and Round Foundry Estate in Holbeck Urban Village attracted 100 people from the occupier workforce at the Leeds office scheme. Occupiers' employees were invited to sign up for the event, organised by the Activate destination marketing team.
One of the scheme's restaurants, Bomba, provided tapas and drinks, which were accompanied by themed entertainment and music to add enlivenment. Many attendees stayed for the full three-hour event, saying they loved the community spirit it gave to the scheme, and that the event brightened up an otherwise dreary lunchtime.
---
Manchester Fort goes wild for a weekend
There was onsite activity every weekend in August at Manchester Fort, with workshops, a petting zoo, bug hotel and wildlife trail. Activate's workshops focused on woodland crafts and pinecone making, inviting families into the wooden chalet to interact with the bug hotel. The petting zoo allowed visitors to stop and meet a selection of small animals, interacting and holding them over the course of the day.
This proved a popular month-long event, where the Activate team was able to reach a new audience through ads in the Manchester Evening News and social media posting around each event.
---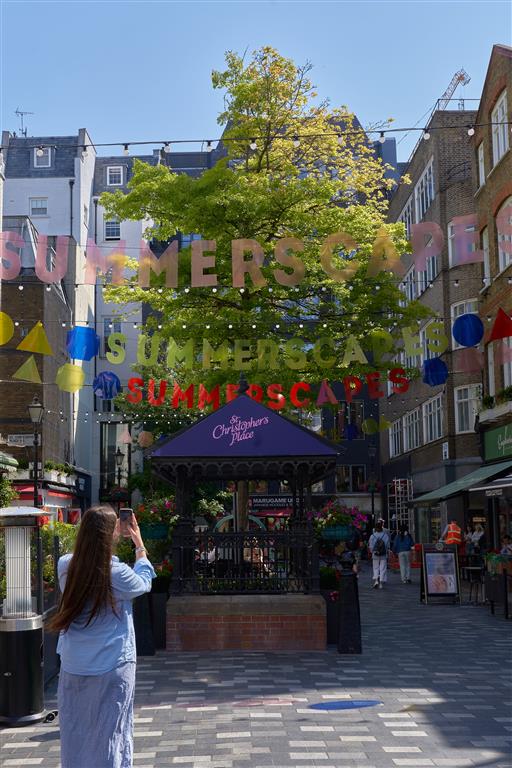 St Christopher's Place celebrates summer
The Summerscapes destination marketing campaign at St Christopher's Place – organised with the oversight of Activate – marked a six-week celebration of the summer season heralding new dishes, offers and shopping experiences, as well as the opportunity to get creative with lunchtime art classes.
A chic corner of London, just off busy Oxford Street, St Christopher's Place is filled with artisans and heritage brands. More than 70% of the scheme's retail and leisure occupiers collaborated with the destination marketing campaign.
---
Find out more:
Read more about Activate's Destination Marketing & Placemaking services.
Read more about our approach to Building Community across our managed portfolio.