Meet the team:
Leonie Kirkham
Here we meet Leonie Kirkham, Digital Marketing and Events Executive within the Activate Destination Marketing team, as she answers questions about her career and approach to destination marketing…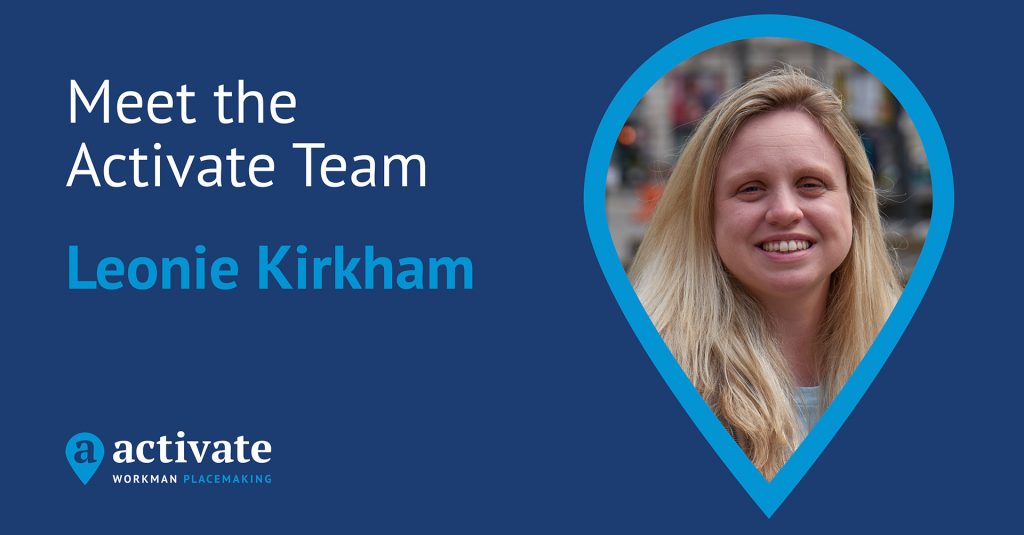 Q: What three words describe Activate?
A: Pioneering, bold, innovative.
Q: What has been your standout moment at Activate so far?
A: Working with new accounts to support local activity and tap into key events to help boost footfall and attendance to events. It has been great to work with local social accounts to coordinate marketing online.
Q: Tell us about a time you've put your skills to their best use on an Activate destination marketing campaign?
A: Assisting with building copy for online marketing campaigns such as our "Be Half Term Happy" campaign. Ensuring a variety of approaches are taken to tap into key and relevant audiences to create optimum impact for our clients.
Q: Tell us about a time you've felt most challenged while working at Activate, and how you overcame that challenge?
A: Co-ordinating deliveries for events onsite where there were difficulties with the delivery company locating the recipient. We overcame this by working with local tenants to find a place for the product to be delivered in time for the event to go ahead.
Q: In what ways do you think the pandemic has permanently impacted destination marketing?
A: I think it has made people more cautious and led to uncertainty in the marketing sector, with some reluctant to launch back into the same kind of activity used pre-pandemic, as they are unsure of what restrictions may arise in the future.
Q: What are your spare time pursuits and how do they influence your role at Activate?
A: Exploring the outdoors and attending family events! Keeps me up to date with popular themes and allows me to experience things that work well.
Q: What is your favourite retail experience worldwide, and why?
A: The First Mall inside the Four Seasons Hotel in Cairo. It's a beautiful timeless building with indulgent brands. Having the hotel attached brings with it added benefits and creates a full experience.
Q: What book or podcast do you recommend, and why?
A: The Harry Potter series by JK Rowling. These were responsible for getting me into reading, so always worth a reference. Also Selling War and Peace by Jack Holland keeps me rooted in my love for political science.
To find out more about the Activate Destination Marketing Service visit > https://bit.ly/3DhY11s
If you have a retail scheme, office campus or business park where the marketing needs to work harder, contact either Michelle Atack or Andrew Sparrow.