Meet the Team:
Megan Bywater
Introducing Megan Bywater, Digital Marketing and Events Executive within the Activate Destination Marketing team. Here, Megan shares her perspective on changing consumer behaviour, and the value of new technology to create post-pandemic retail experiences…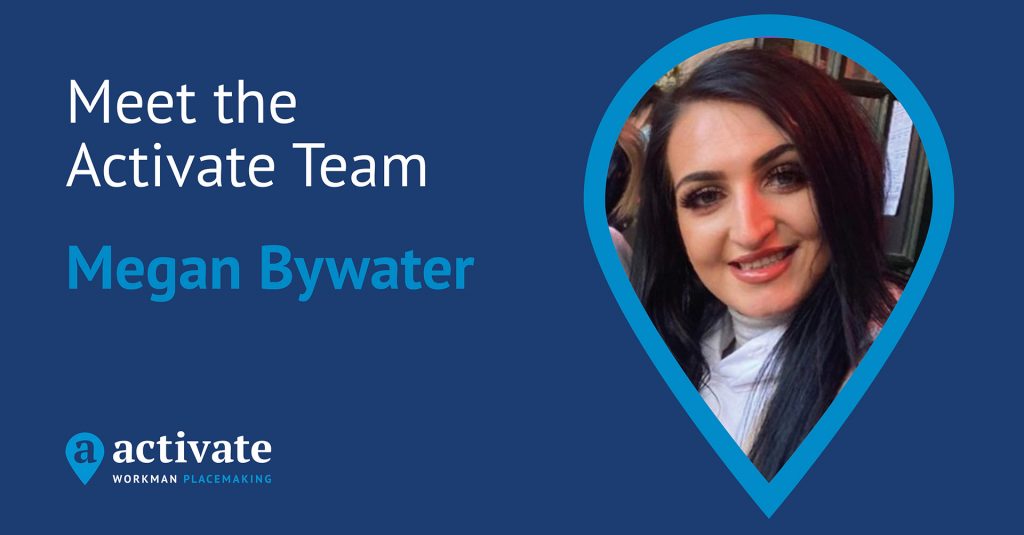 What three words describe your approach to delivering client projects?
Communication, problem-solving, and teamwork.
What has been your standout career moment so far?
Overcoming the challenges of the pandemic in my previous role. The crisis allowed us to reassess ways of working, streamline communication and become more flexible internally. Like most, we did this completely remotely and with limited resources due to redundancies. Through all the issues faced, we managed to almost double the previous year's revenue and output in terms of project delivery, and form an even deeper relationships with our clients.
Tell us about a time you've felt most challenged, and how you overcame that challenge?
2020 was a challenging year for everyone, in lots of different ways. Personally, my biggest challenge was the transition to working from home indefinitely. We had a really close-knit team that valued collaboration, and I was an active member of the social committee, so ensuring everyone still felt as part of the team was a top priority. We overcame the challenge by ensuring we had regular catch ups and team meetings, and focused on communication, integrity and honesty. We came out of the pandemic with even closer relationships.
In what ways do you think the pandemic has permanently impacted destination marketing?
The shift in consumer behaviour towards purchasing goods online has been accelerated. In order to get consumers engaged and encouraged to get back on the high street, marketers must focus on seamless shopper journeys by creating an experience that goes above and beyond.
What are your spare time pursuits and how will they influence your role at Activate?
I like to go for walks and get out to the countryside. This helps my role at Activate as it allows me to visit new towns and villages that I can take inspiration from.
What is your favourite retail experience worldwide, and why?
It's the make-up brand Charlotte Tilbury, which has "magic mirrors" in their flagship store that allow you digitally try on the brand's signature looks. This is a great way to enhance store experiences and use technology to progress from the usual tester pots. Zara have recently worked with a digital artist to create a digital art installation for their window displays: a great example of creating more of a destination.
What book or podcast do you recommend, and why?
My favourite podcast is 'Today in Focus' by The Guardian. It gives insights and analysis of the current news headlines, in a really clear and concise way that's easy to understand. 
To find out more about the Activate Destination Marketing Service visit > https://bit.ly/3DhY11s
If you have a retail scheme, office campus or business park where the marketing needs to work harder, contact either Michelle Atack or Andrew Sparrow.