Office and retail share tenant experience tactics

What lessons can office workspaces and retail assets can learn from each other when it comes to delivering the best tenant experience?
Retail and workplace assets alike are having to work harder than ever to deliver the best tenant experience to encourage people through their doors. Over the years, the retail sector has deployed a range of strategies to increase footfall and improve dwell times, relying on events and enlivenment such as family days, character appearances, food, and music. Today, with so many schemes no longer able to depend on the same old national retail chains, they are instead looking to smaller, local independents to occupy space, while also exploring the value of markets, and food & beverage, as a way to attract customers and build communities.
Esther Worboys, Placemaking Manager at Activate, Workman's placemaking team, explains that retail assets are learning from other sectors in areas including community outreach and sustainability. "This is something that business parks have been doing very well for some time, and now retail is starting to adopt similar aspects of ESG such as using their wider outdoor space to for environmental and social benefits for the local community."
Initiatives like installing beehives on site are popping up at shopping centres and retail parks as a way of delivering ESG goals as well as engaging local schools and colleges. At the NewRiver REIT plc-owned Cornmill Shopping Centre in Darlington, the introduction of bees, bird boxes and rooftop allotments, have not only added to the centre's biodiversity, but also created community links through Darlington College and donations of produce to the local foodbank.
Better tenant experience – Cross-fertilisation of retail and commercial strategies
As Michelle Atack, Activate's Destination Marketing Manager points out, asset managers who operate across both retail and commercial can see the benefits of strategies at one kind of asset and are starting to ask for something similar on the other. "They're watching each other and taking a little bit of experiences from the retail element into the workspace world and vice versa," she says.
On the flip side, although other types of commercial property are not trying to encourage spend and dwell time, they are aiming to build a network and community. And while the measurables for ROI may be less tangible for workplaces, engaging with occupiers and understanding what they want out of those community links or experiences is just as important.
"Doing the market research and understanding what occupiers want is another area where office property has learned from retail. It's vital to find out what a particular community of people want to get involved in before organising events and activities," says Esther.
At Workman-managed business park Croxley Park, for example, the demand is very much for family-friendly events, where everyone is welcome. The annual Croxley Park Summer Social event now includes entertainment for families and children, including bouncy castle, a roaming magician, street theatre, a DJ, cocktail-making, table-scaping, and floristry sessions. These large-scale events – popular for years across retail assets – are now a common calendar event at many commercial properties.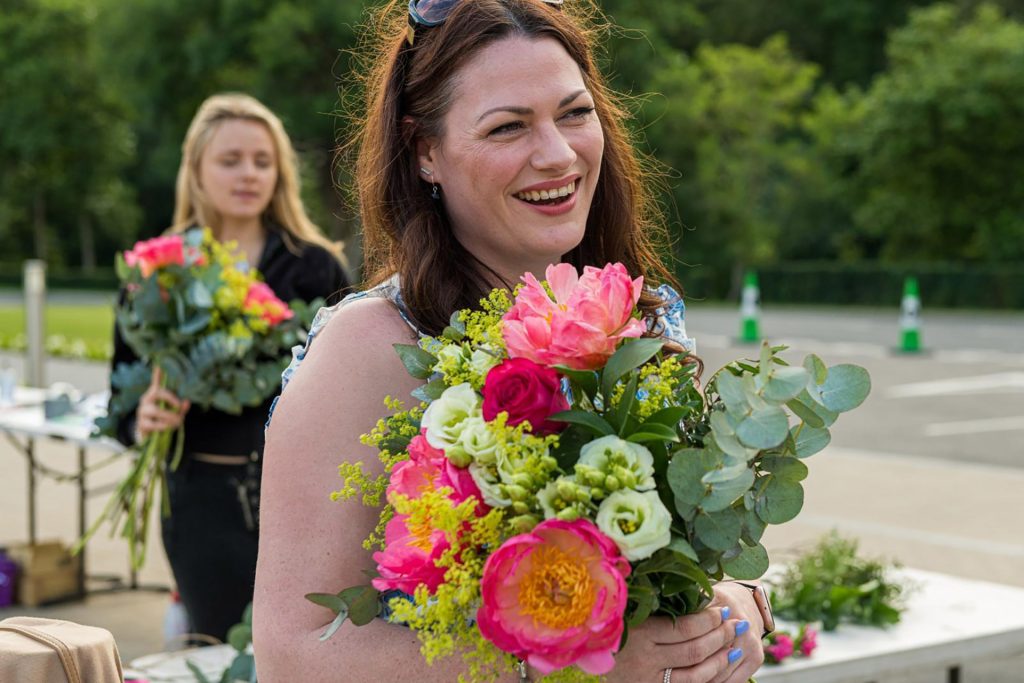 Harness social media as part of the tenant experience
During the pandemic, social media came into its own for commercial properties. Long utilised by retail assets to build communities of shoppers, it was harnessed by workplaces including Workman-managed Republic and Moretown, which were keen to reach out to employees with exercise tips and wellbeing content.
Post-pandemic, this strategy is vital for engaging employees who may be working from home part of the week. Social media is also being exploited at sites which are building links with local schools and local community groups.
A sense of community
Working collaboratively with local key stakeholders and partners brings greater results, and helps build and strengthen long-term relationships. Whether retail or workplace, it's clear that building a sense of community is key to the success of real estate assets.
Community should be at the forefront of both retail and office destination marketing strategies – and campaigns to keep shoppers and employees engaged – because communities bring a sense of belonging. Over time, these initiatives improve the greater good of the wider community which properties serve and support.
Read more about our approach to Building Community across our managed portfolio.